Maximize Your Care Potential
Make your NetSolutions workflow faster and easier
Get the Most Out of Your EHR
So Your Residents Can Get More Out of Your Care
Our targeted training courses help you optimize your NetSolutions set up and daily workflows so you can increase
your efficiency and get your time back.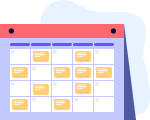 Designed for Busy Schedules
Learn at your own pace, anytime, anywhere. Short lessons help you learn all of NetSolutions' user-definable configuration options and operate more efficiently in just minutes.

Save Time on Training
No more one-on-one system walkthroughs with individual team members. Whether you're new or you've been at your facility for years, training just got a whole lot easier.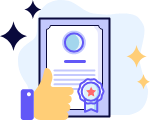 Lead Your Team to Success
Get everyone on track. Take control of your workflows, optimize your team's processes, and earn certifications to get the recognition you deserve.
Browse Courses
Choose Your Role(s) To See The Courses We Built Just For You
Use Resident Funds to set up and track your residents' incoming and outgoing funds. Learn how to enter and manage funds.
This course will guide you through how to enter and manage invoices. This will enable you to keep accurate and up-to-date electronic records of invoices, payments and tax returns.
Reimbursement tables are lists of plans associated with a resident's account that allows coordination of benefits to occur.
eCharting improves accuracy and efficiency in charting medications, treatments, and vitals while making the information instantly available.
This course will guide you through how to use the assessment functions within NetSolutions to enter and review PDPM assessments.
In this course, learn how to enter an IPN, and how to edit a pending note. You can also save an entered note as a template in the library, so that you can re-use it.
This course will guide you through the easy steps to personalize and manage your ancillary orders.
In this course, you will learn how to navigate to the POC system and use this system as a CNA or Nurse.
Physician Orders is an integral part of NetSolutions. Learn how to enter orders, put them on hold, discontinue or renew them.
This course will show you the process of setting up and maintaining users in the Security module. 
How Can NetSolutions' Training Courses Help You?

Simplify Your Daily Tasks
Nurses said they felt better equipped to tackle their daily tasks after completing a course.

Save Time
Cut down the time needed for your daily tasks by learning how to configure and simplify your software use.

Take The Lead
Long-term care workers are more prepared to take on a leadership role at their facility after completing our courses.
How It Works
Create

your account in less than 60 seconds
Browse

hand-selected courses for your role
Watch

short videos or read content for each lesson
Complete

short quiz at the end
Earn

certifications
Use

your new knowledge to optimize your software usage
Need More Help?
Check out our FAQs below for more details on our long-term care software courses.
If our courses don't answer all of your questions, we want to know! Contact NetSolutions support for additional assistance.
Learning Center FAQs